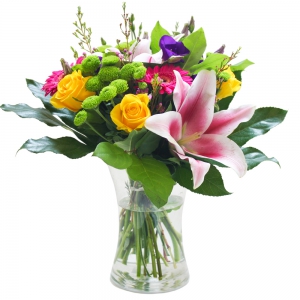 An Elegant Vase
A lovely selection of flowers and...
from US$ 58.50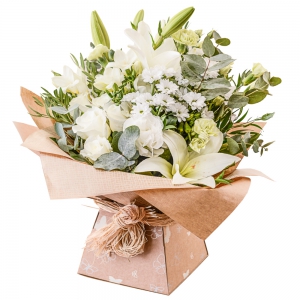 Evelyn
A fabulous collection of white an...
from US$ 58.50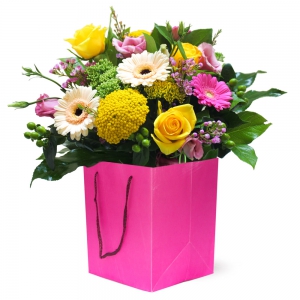 Sugar Pop!
Vibrant colours make this beautif...
from US$ 53.00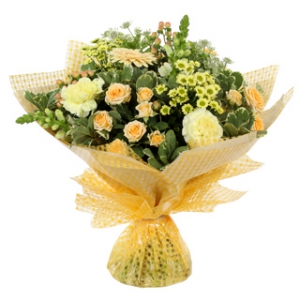 Sunrise
Energise their day with a stunnin...
from US$ 52.50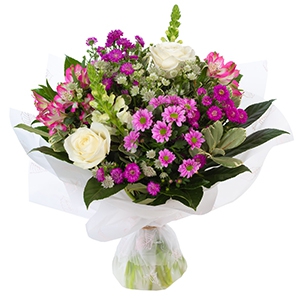 Hello
Say hello in style with this fabu...
from US$ 52.50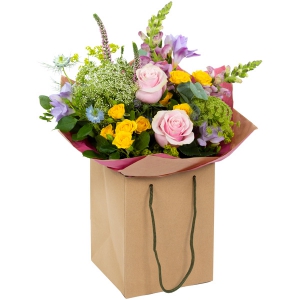 Coral Reef
An arrangement to bring joy and d...
from US$ 52.50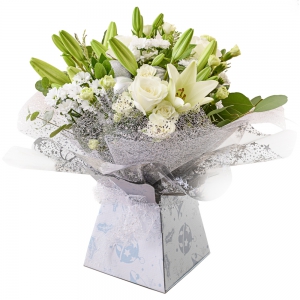 Ava
Stunning hand tied in whites and ...
from US$ 59.00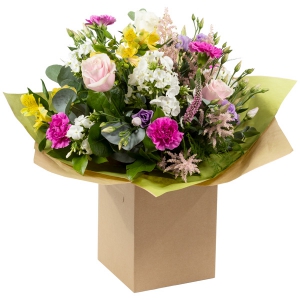 Hidden Treasure
An outstanding hand tied bouquet ...
from US$ 58.50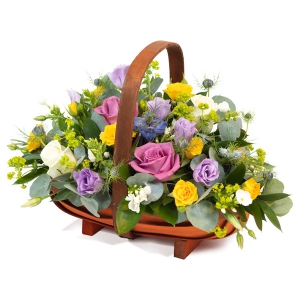 All Aboard
Behold this delightful basket car...
from US$ 52.50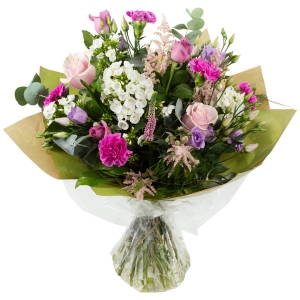 Fresh Air
A water bubble crammed with outst...
from US$ 56.00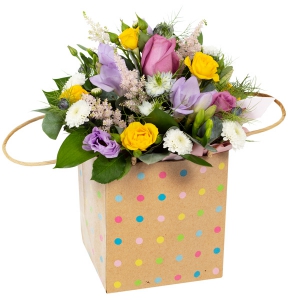 Hunky-Dory
A funky hand tied bouquet of chee...
from US$ 47.00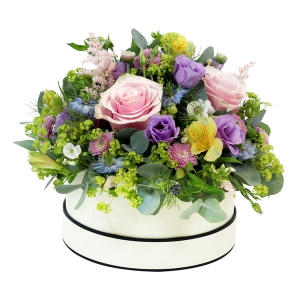 Rainforest
The brightest beautiful blooms ar...
from US$ 58.50
<! --- End Best Sellers Section --->
Same day flowers to Greece by a local florist
A new and unique way to send flowers direct from local florists in Greece. The only website where you can select the florist to deliver your flowers and bouquet arrangements. Choose our own local Greek flower shop or florist in Greece and see pictures of their individual flowers and gift arrangements. All the listed flowers and arrangements are available for next day flower delivery to Greece. The florists also cater for same day flower delivery to Greece if ordered by 2pm local time.

By sending flowers to Greece using Direct2florist, you can see and choose your local florist delivering flowers to Greece. Going direct to the local florists in Greece means bigger, more beautiful bouquets and excellent service via your chosen local Greece flower shops.
Send flowers to Greece through a local florist
Fresh flowers and gifts delivered in Greece by our local Greece flower shops. Order flowers and gift basket arrangements online by 2pm local time and get your flowers delivered same day by the florists you choose in Greece.

We have several local Greek flower shops displaying their own flower bouquets and gift arrangements. Direct2Florist offers a secure and easy way for shoppers to order from independent florists - if you want it, we're sure they've got it!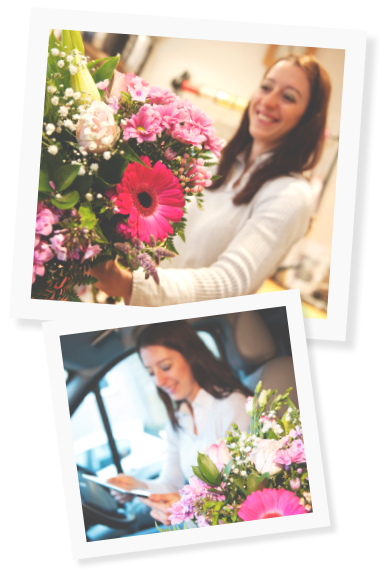 Real customer reviews on FEEFO
Every time a customer places an order on direct2florist they are encouraged to rate the service received and the quality of the flowers. Over 95 per cent of customers give top marks. Comments about the florist, service and flowers are encouraged, allowing future flower buyers to select the florist of their choice based on these hundreds of reviews – in total 30,000 reviews have been provided. Here's what a couple of customers said about Direct2Florist (for more visit our reviews page):
"Absolutely stunning! They incorporated the colors I requested perfectly! So pleased! Thank you! Great deal, fast delivery, huge arrangement, great value-amazing! Will use again & recommend!"
5th June, 2013
"We have ordered a bouquet for very special couple on their anniversary. They were amazed when 'smiling lady with an amazingly beautiful bouquet came in and congratulated them'. They loved the flowers and card, so thank you soooo much! We trusted you to make our friend's day more special, and you fulfilled our expectations 100%! Would highly recommend to everyone!"
25th April, 2013
Delivery app
Direct2Florist invented the Florist Delivery App, which allows our florists to take photos of the flowers that they are delivering and even photos of the recipient with their flowers. Flower senders should be able to see what is being delivered and what they have got for their money – this little bit of technology allows that to happen.
The occasions we cater for
Whatever the occasion, our network of skilled local florists can deliver. The key events are:
Birthdays
Anniversaries
Thank you gifts
Funerals
Christmas
Valentine's Day
Mother's Day
International Women's Day
Our global reach
From the early days when we had a UK focus, our business has now spread around the world. That means customers can send flowers by member florists online to North America, the Antipodes, all over Europe and to South Africa. With too many countries to list here, find out where we deliver by visiting our website. International delivery is no problem.
<! --- End viz Section --->