---
Anthemion Flowers Greece
Thivon Ave. 499, Egaleo, Athens, 12243, Greece. Greece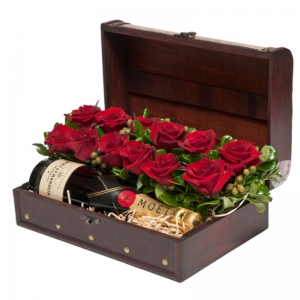 Independent Reviews
Beautiful flowers - thank you.
Best flowers I ever bought!!
Bon prix pour le bouquet choisi
Excellent l, fast service. Beautiful flowers.
Fantastic service. Beautiful flowers and lovely chocolates. Came on the day. Highly recommend.
Great service and on time delivery
The florist had to call recipient to reschedule delivery because recipient was not home. Flowers were nice
Exceptional flowers and customer service
Great communication, everything on time
Great and fast service!! Recommended!
great price and quick overseas delivery
Anthemion Flowers, Greece have done a fantastic job with the flowers sent on Valentines day. They were so helpful with sorting out some chocolates as well. They are indeed a 5 star service.
AMAZING! They exceeded my expectations and I teared up because of the smile my mother had when she showed me the flowers. I ordered a bunch of tulips in a vase. Simple like in the picture, but they gave us an unexpected surprise. The bouquet was wrapped in a beautiful laced cloth with other plants and a dozen gorgeous red tulips. Thank you so much! Definitely recommending you to others.
Great service!!! Flowers were delivered on time and nicely put together. Thank you Direct2florist
Excellent service, many thanks
It was snowing in Athens on the day I asked the flowers to be sent and they still delivered! Brilliant service. The recipient was very happy with the flowers and card. Thank you.
Your Order with Anthemion Flowers Greece via Direct2florist.com (Order-No: 1703025) Hi, Can you add some chocolates please? I am happy to pay extra by credit card over the phone when you get this message. This is a very importamt person for me, so a very nice arrangement please!! Thank you and happy Christmas!
Thank for making my daughters birthday so special. She was so surprised and said the flowers were "beautiful." They were derived as promised. Thanks to you I was able to pull off the perfect birthday surprise even though I'm many miles away. I will be glad to use this florist again in the future! :)
Fantastic service informed by family member the flowers are beautiful and very pleased . I will be using this flower shop again.
The florist was very professional and the delivery was on time. Good on you Beauty Florist.
Af2016_700109 - Athens
Basket with red roses arranged in series on lush greenery and a champagne Moet 200ml for two. Approx about Hight 30 cm Length 20 cm.